About
Welcome to The Joint Replacement Center of Scottsdale
Dr. Firestone established The Joint Replacement Center of Scottsdale in 2006 with a goal to provide patients with state-of-the-art hip and knee replacement surgical care in a setting that was second to none. Our staff are constantly praised by patients for their availability, efficiency, and friendliness. In an impersonal medical world of automated phones, paperwork, and loss of identity we are the exception.
Dr. Martin formally joined the Center in 2021 with a mission to carry on the legacy built by Dr. Firestone. Dr. Martin has practiced in the Valley for over 15 years with a belief that world class orthopedic care should be highly personalized and compassionate. His commitment to this philosophy is evidenced by his exceptional outcomes and proven track record of highly satisfied patients. Along with Dr. Firestone, Dr. Martin is dedicated to leading the Center's drive for excellence.
Meet the Doctors
Robotics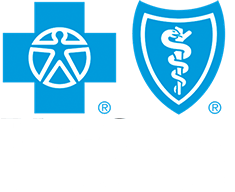 Health Plans.
Dr. Martin is a participating provider for Blue Cross Blue Shield and TRICARE.  In an effort to make our services more accessible to patients who hold insurance plans that may not be in our network, we also accept out-of-network insured patients for surgical consultations and procedures.  Dr. Martin welcomes patients with Medicare insurance.  While he may not be a participating provider in the Medicare program, he believes in offering accessible and comprehensive surgical services to all patients, including those with Medicare coverage.  Although Medicare patients are required to pay a fee for Dr. Martin's services, all other expenses associated with their care, including hospitalization, anesthesia, assistant surgeon, physical therapy, radiology, home health services, and labs are covered by their Medicare, secondary and supplemental plans.
At the Joint Replacement Center of Scottsdale, we understand that navigating the financial aspects of healthcare can be overwhelming.  Our team is committed to open and transparent discussions about costs and payment options.  We will provide you with the necessary information to make informed decisions regarding your healthcare while ensuring you receive the exceptional care you deserve.  If you are a Medicare beneficiary and would like to be evaluated by Dr. Martin please call to schedule an appointment.

I was out golfing 9 holes today, seven weeks out from my simultaneous bilateral total knee replacements.  I did really well and got a birdie on the last hole.
Thank you again for everything you all did for me!

Today (November 9, 2020) is the two year anniversary of when you did my right total hip replacement. I wanted to bring you up to date on my progress. I have been a serious cyclist for 50 years. This morning I bicycled 51.8 miles. I am 66 years old now, and, as of today, I have bicycled 7,059.97 miles in the two years since my operation. This includes 123,780.8 feet of vertical ascent. My hip works beautifully! It is as if it never happened. I have no after effects and full range of motion. This operation is truly a miracle of modern medicine! I cannot thank you enough for giving me my life back.

This office has the kindest receptionists and nurses. Dr. Martin was absolutely amazing to visit with. He put me at ease and made me feel like total knee replacement was the route to go. Thank you!
Don and Nancy R.
Jun 2022

We were so grateful to find Dr. Martin. He took on my case of a failed unilateral knee surgery preformed in Montana. We appreciated his professionalism and skills to return my mobility. His staff was also excellent as well. A first class surgeon and staff.

Dr. Martin is the best there is! I have had both of my hips replaced by him and his technique and bed side manner are truly amazing!

Dr Martin did both of my total knee replacements. Amazing results. If you want to be treated amazing and have great care, this is the place. I honestly can't find words for how wonderful this team of Dr. Shane Martin's has been to me. Dr. Martin is respectable and cares for his patient's. If you want amazing results this is the place to be.

Best experience ever.
Very knowledgeable staff and very experienced Dr. Hospital staff also terrific.

Dr. Martin did a great job doing a total hip replacement on my left
hip. Recovery was was pretty easy. Up and walking a couple of hours after surgery and walking without pain or Walker in 8 or 10 days. Highly recommend.

Dr Shane Martin is an awesome surgeon.
One of my knees was in bad shape.
Dr said it was one of the worst ones he has seen.
He did a total replacement and I was back to work in 4 weeks.
His staff was available by phone. No recording.
They were all fun with a good sense of humor.
Dr Shane thanks for restoring my quality of life.
God bless you and your staff

Dr. Martin was an absolute life changer! I'm only 26y.o but needed a hip replacement from a previous injury. I could no longer walk without assistance and was miserable. It was far from a regular replacement but Dr. Martin did an outstanding job and I can finally walk and play with my kids again. It took us a long time to find him, most Drs would hear my age and not even let me set an appointment but Dr. Martin was up to the challenge and it couldn't have gone any better. Thank you again for giving me a piece of my life back that has been missing for so long.

I just love going to him he's a great guy. Up front and did a fabulous job on my husband's knee replacement. Matter of fact he's doing the other knee in few weeks. Would definitely recommend him.

The whole experience, for my husband, of having hip replacement surgery was a scary one. Dr. Martin and his staff made the experience a comfortable one. His surgery went well and he was up, out of bed and walking the same day. He had very little pain and never needed pain medication. Dr. Martin's staff kept me well informed during the surgery and Dr. Martin, himself, spoke to me after the surgery.
My husband was sent home with the medical equipment necessary to complete his recovery. The whole process was amazing.
He continues to be pain free and he is enjoying his life. Thank you, Dr. Martin!